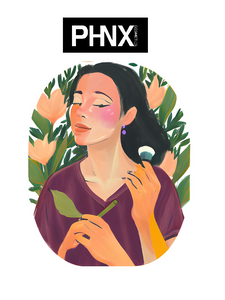 The Beauty Revolution: Clean Ingredients and High-Performance Makeup
   In the ever-evolving world of beauty, there's a revolutionary shift happening. A shift that has women and makeup enthusiasts around the globe rethinking the products they use on their skin. It's the rise of clean ingredients in high-performance makeup. Gone are the days when you had to choose between makeup that looked good and makeup that was good for your skin. Now, you can have both.
   The clean beauty movement is gaining momentum, and for all the right reasons. Today's consumers are more conscious than ever about what they put on their skin. They want products that not only make them look stunning but also care for their skin's health. It's a movement that's changing the cosmetics industry for the better.
   But what exactly are clean ingredients when it comes to makeup? Clean ingredients mean formulations that exclude harmful substances like parabens, phthalates, talc, and more. These ingredients have raised concerns about their potential health risks, and consumers are taking notice.
   One of the most exciting aspects of this beauty revolution is that clean makeup doesn't compromise on performance. Thanks to advancements in cosmetic science, PHNX Cosmetics brings products that not only provide fantastic performance but also offer skincare benefits. Think botanical extracts, vitamins, and innovative formulations that enhance your natural beauty while taking care of your skin.
   Ready to make the switch to clean makeup? We've got you covered. From lash serum to foundations to lipsticks, we'll provide you the best products that are always kind to your skin as they are to the environment.
  Clean ingredients and high-performance makeup are no longer a contradiction. The beauty revolution is here, and it's here to stay. Embrace makeup that's not just about looking good but also about feeling good. With clean ingredients, your beauty routine becomes a form of self-care, a daily ritual that enhances both your confidence and your skin's health. Join the clean beauty movement, and let your makeup be a reflection of the beautiful, empowered you.
---